SOUSA has been built from a long lineage in the firearms and optics industry. We are a family-owned and operated company that takes pride in developing new and innovative products at a fair and reasonable price.
We have an array of shooters and airsofters within our organization and understand the unique demands these sports have on equipment.
​This is the reason all of our products are backed by our Absolute Satisfaction Warranty (ASW™). For whatever reason the product becomes defective, we will replace it.
To stay on the cutting edge of this industry, we listen to our customers and take their suggestions and feedback to make improvements and develop not just the product they want but the products they need.
Absolute Satisfaction Warranty™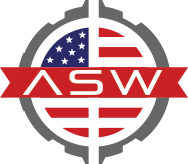 SOUSA™ Optics designs and makes precision aiming devices and firearms accessories for the most demanding shooters and outdoor enthusiasts. Throughout the research, design, manufacturing, quality control and testing processes, we pride ourselves on attention to detail and unrelenting standards.
We bring the very best to the shooting community at an affordable price and we stand behind our product with our ASW™ Absolute Satisfaction Warranty™. If you experience any issues with a product that we make we will repair or replace it at no cost to you. We don't need a box, receipt or a reason for the failure. No matter what happens to your SOUSA™ product, we will take care of it… period.